ISABELLE HITS THE RING!
Isabelle took her very first point at the Southern Maryland Kennel Club show in West Friendship, MD on Jan. 7, 2018! Not only did she take a point, but she went BEST OF BREED over a Special her very first weekend in the ring! A big thank you to judge Nancy Smith Hafner for recognizing my girl! And, thank you to Steve Stewart and Liz for handling her in the ring this weekend. I have a feeling this little girl is going to be a lot of fun! Official win picture coming soon...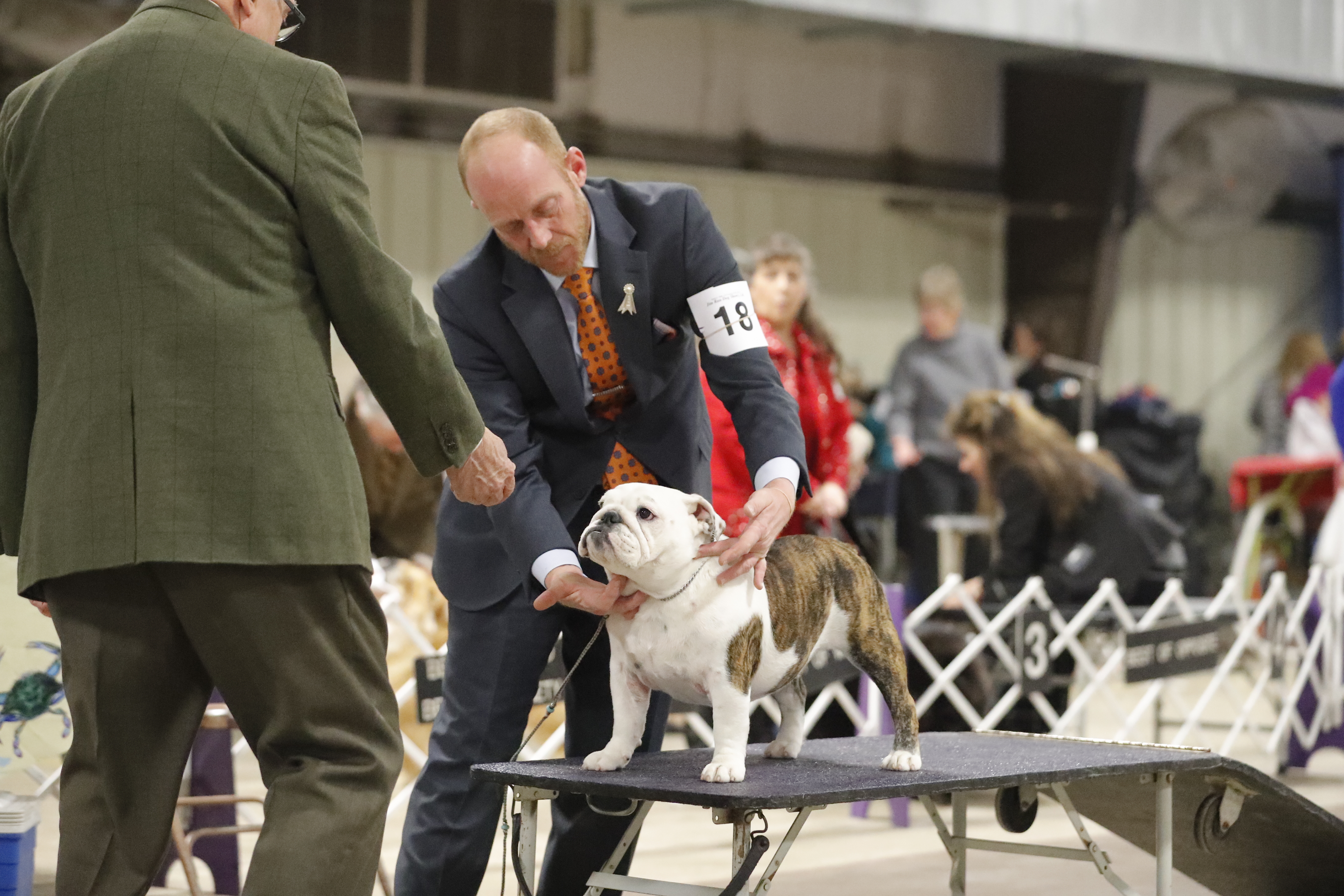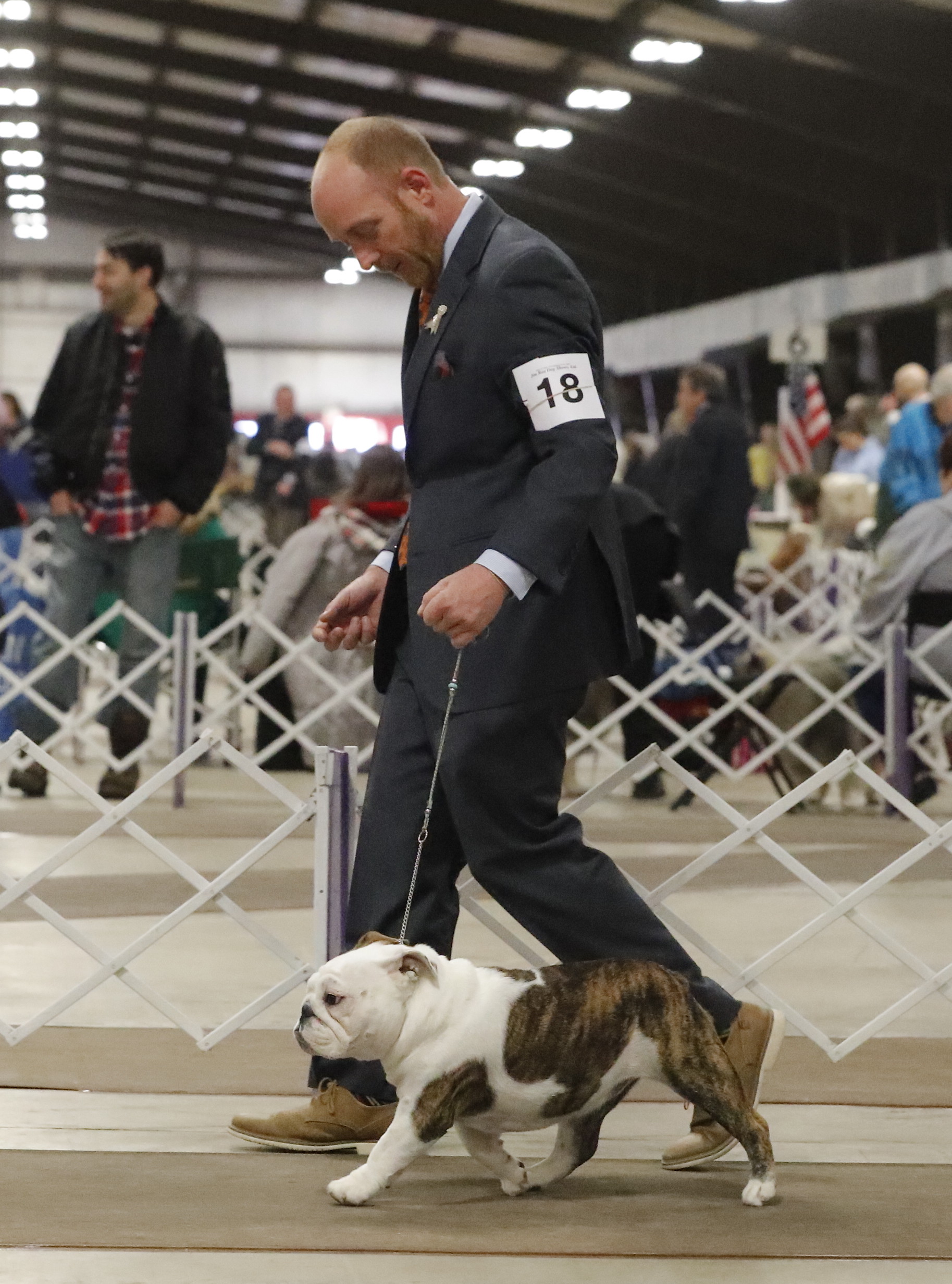 Isabelle takes WB and BOW from the 6-9 month puppy class on January 10, 2017 under judge Charles L. Olvis at the Fredericksburg, VA show for another point. This is only her second weekend out and she's on a roll! Handled by Steve Stewart...pics coming soon....YAY IZZY!
MEET ISABELLE, A.K.A. "IZZY"!
THIS LITTLE GIRL IS THE START OF OUR BULLDOG JOURNEY. A HUGE THANK YOU GOES TO FAYE RICHARDSON OF EMPIRE BULLDOGS FOR TRUSTING ME WITH THIS LITTLE PRECIOUS GIRL! SHE WILL BE MAKING HER RING DEBUT IN A FEW MONTHS, SO CHECK BACK FOR UPDATES AND NEW PICTURES!
Izzy at 5 months old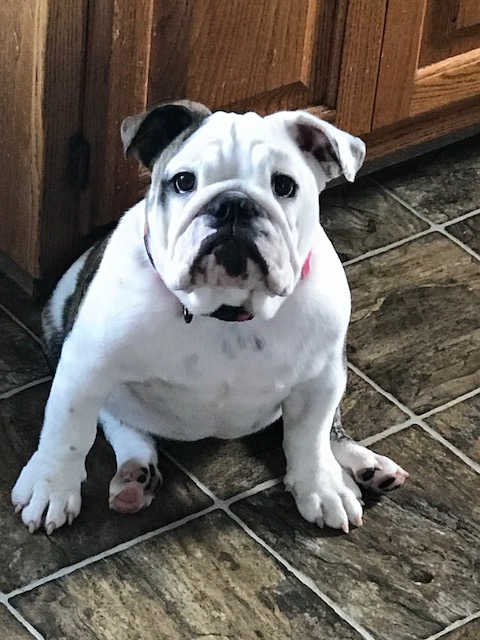 Izzy's first Halloween 2017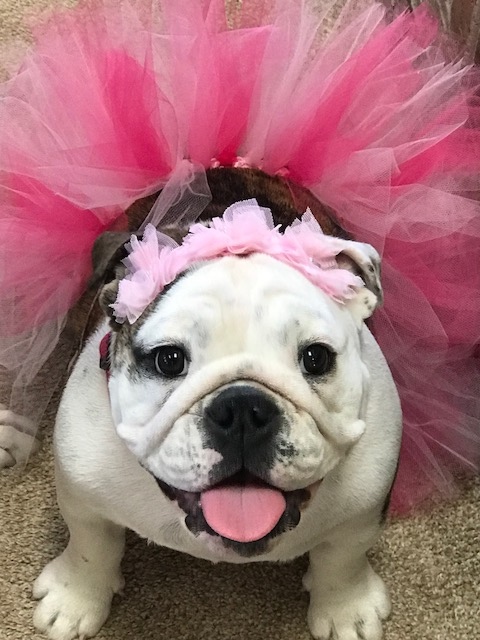 "EMPIRE'S ISABELLE OF WESTPAW"
A.K.A. "IZZY"