PUPPIES ARE HERE!
C.C. AND PORSCHE BOTH HAVE BABIES!
Krijger X CC babies have arrived! After two very long days of hard labour which ended in a c-section on 7/21/21, we have two new arrivals. Sadly, one didn't make it and was holding up the process. But, I am excited to introduce two beautiful and HUGE babies to the pack... One Fawn Female and One Brindle Male.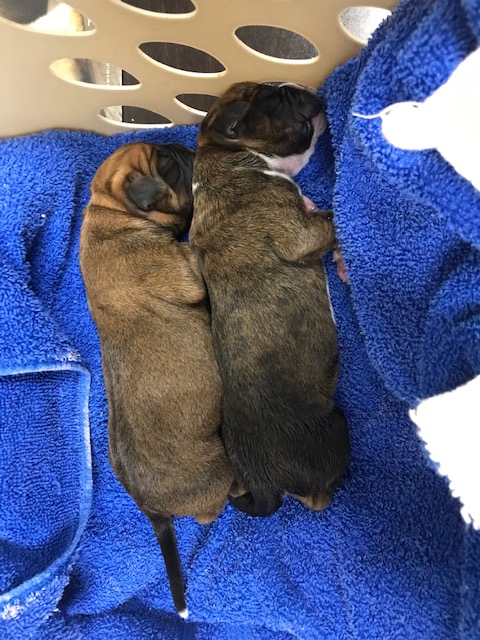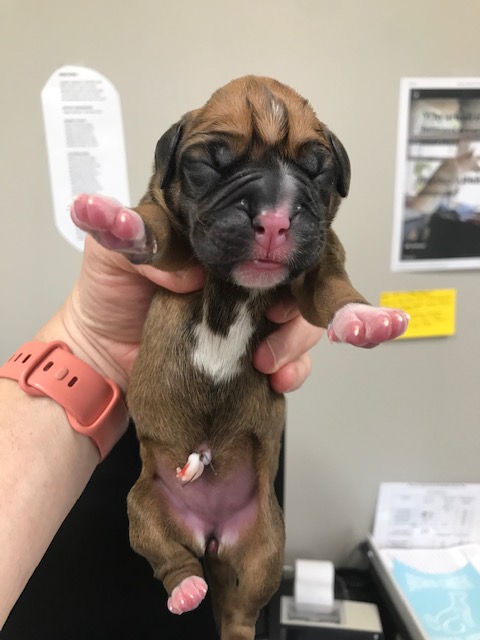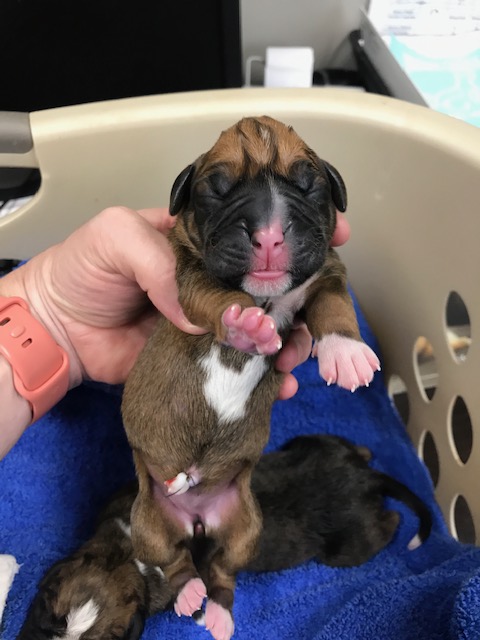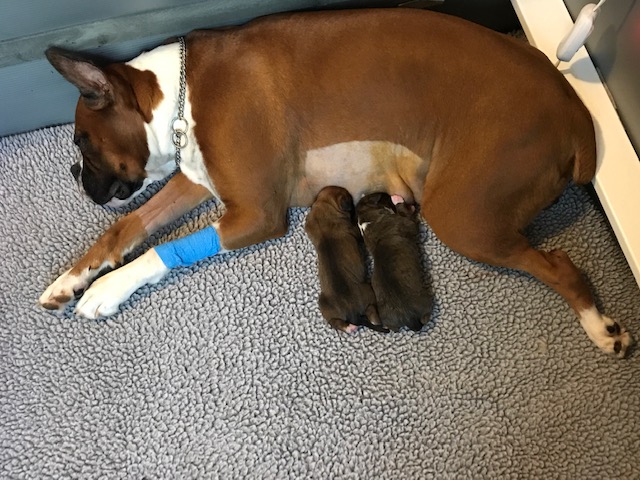 NEW ARRIVALS!
Krijger X Porsche puppies born 7/26/2021
As big as Porsche was, we were all surprised to find out that she only had 3 pups on board. We have:
1 flashy reverse brindle male
1 flashy brindle female
1 white male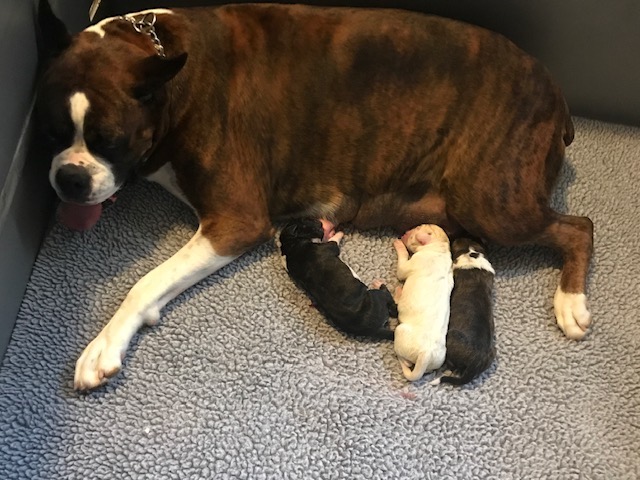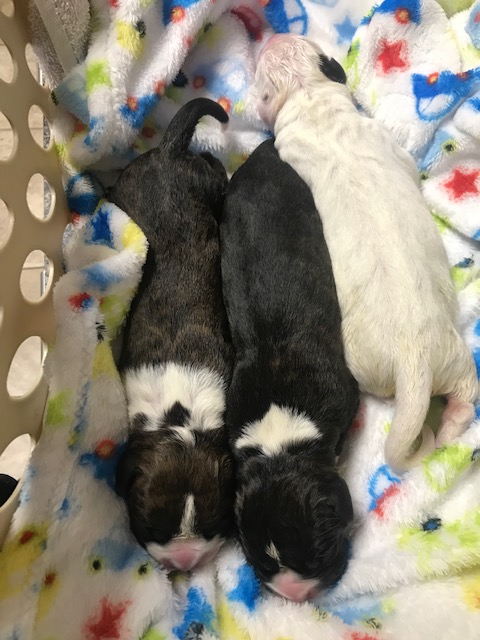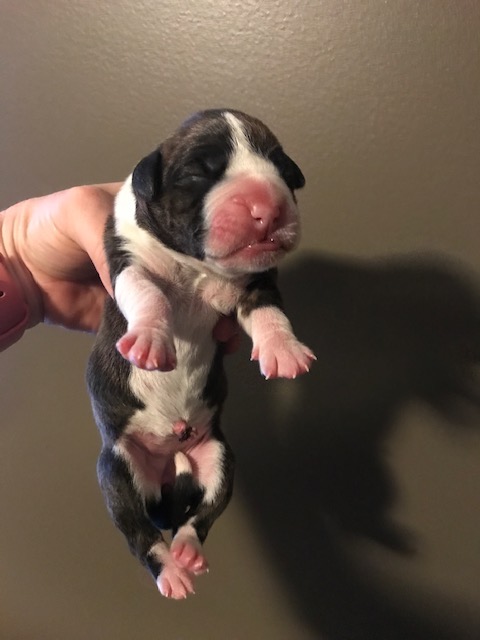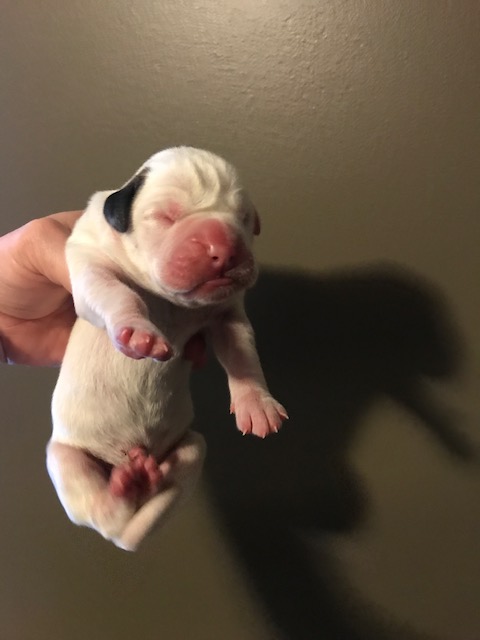 Contact Jennifer to be on the wait list and check
back soon for newborn pics!
To get on the wait list, please fill out
the contact form under the "contact us" page.